Image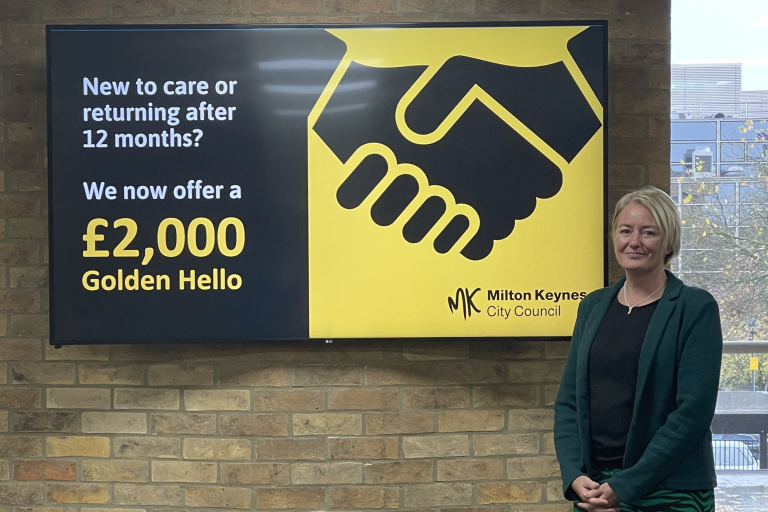 Pictured: Victoria Collins, Director of Adult Services at Milton Keynes City Council
Milton Keynes City Council has launched a new Adult Social Care recruitment drive with a £2,000 'Golden Hello' to reward applicants who are either new or returning to care after 12 months.
A wide variety of flexible roles are available within the City Council's Adult Social Care team with a minimum starting salary of £22,777, pro-rata for those working part-time.
Home Carers, Support Workers and Care Assistants all work to ensure residents receive the right support to improve their quality of life.  This might mean helping people with complex needs to live independently at home or providing day and overnight support to people with dementia, learning disabilities, autism, or physical disabilities.
The City Council will also be running two open days for people to learn more about the roles available and speak to professionals.  These will take place at Central Library on Thursday 24 November (1pm – 8pm) and Saturday 3 December (10am – 4pm).  There is no need to book.
You can search for available roles and find out more about the Golden Hello, as well as training and career opportunities - and thoughts from current care team members - at www.mkcounciljobs.org.uk/ascmkc