Image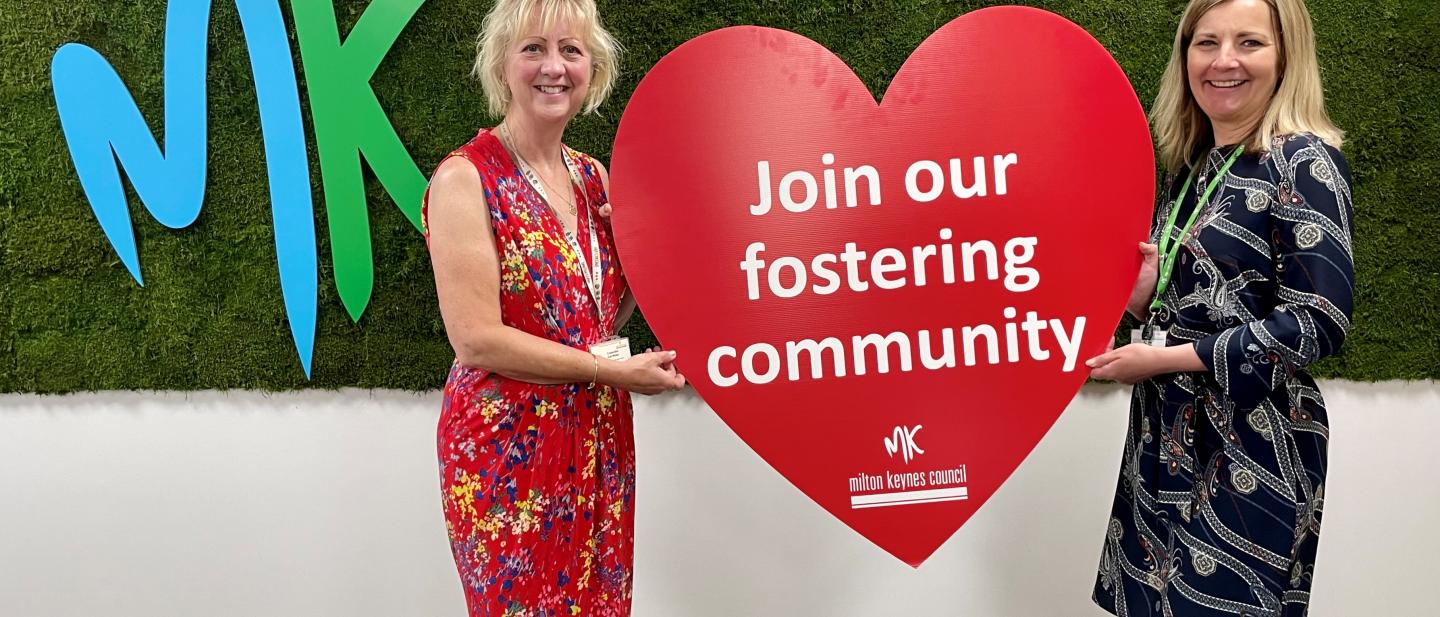 (Pictured above) Cabinet Member for Children and Families, Cllr Zoe Nolan with MKC Head of Corporate Parenting, Sharon Godfrey 
During Foster Care Fortnight (9 – 22 May) Milton Keynes Council has been running activities and events to celebrate the incredible contribution of foster carers, and to prompt more people to consider fostering in Milton Keynes. 
Across MK there are 83 fostering families looking after 263 children, including some in sibling groups, and more carers are needed.
Cllr Zoe Nolan, Cabinet Member for Children and Families, said: "Fostering is hugely rewarding and there are so many types of care that can be given, from short-term or emergency placements through to longer-term care for children and teens.  We want to hear from anyone who is interested in supporting a child or young person in Milton Keynes.  Our fostering team would be happy to discuss what we offer our carers and how fostering can fit your lifestyle.  If you think fostering may be for you, please do give us a call." 
In Milton Keynes, council foster carers are offered competitive rates of pay, specialist training, supervision and 24/7 support plus access to the Fostering Network and local groups. 
The fortnight of celebrations for local carers has included chartered cruises on the Grand Union Canal, afternoon tea, networking and support sessions. 
Cllr Nolan added: "Our foster carers play a crucial role in the lives of many children and young people.  Everyone deserves to grow up in a loving and caring environment and we've seen the massive impact that our carers have." 
If you want to know more about fostering and would like an informal chat with the fostering team, please call 08000 356 671 or visit www.milton-keynes.gov.uk/fostering for more information. 
Notes to Editors 
Foster Care Fortnight is the UK's biggest foster care awareness raising campaign, delivered by leading fostering charity, The Fostering Network. The campaign supports fostering services to highlight the ne​ed for more carers across the country. 
The theme this year is #FosteringCommunities to celebrate the strength and resilience of fostering communities and all they do to ensure children are cared for and supported to thrive.