Image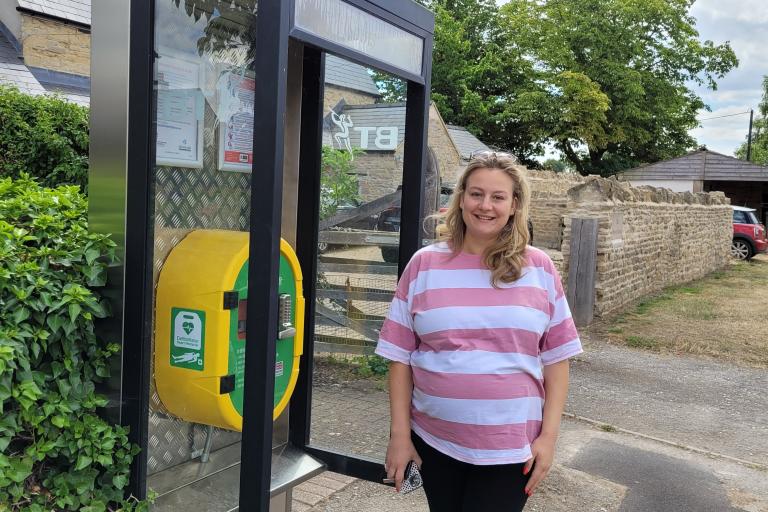 The first of 14 community projects have been delivered with the installation of life-saving defibrillators in the parish of Haversham.
Each year local parish and town councils can apply for up to £20,000 from the CIF to match fund a project for their local community.
The annual fund of £100k has already helped many parishes to deliver projects that they may not be able to fund otherwise including outdoor gyms, Welcome signs, play area refurbishments and planters.
All projects must be in the 'public realm' which includes highways, open spaces and play areas. The projects themselves are delivered by either the Council's Highways or Environment teams, or the parish.
Councillor Lauren Townsend, Cabinet Member for the Public Realm said, "It's great to see these worthwhile projects being delivered that benefit so many people in their own local areas."
"Part of the process requires getting community feedback and support for a project so we know that the applications that are submitted are what local people want and will benefit from them."
Visiting one of the recently installed defibrillators in Haversham she added "this equipment is vital to help save lives especially in areas that are further away from hospitals. It is reassuring for local residents to know that this emergency assistance is nearby".
The defibrillator has been installed by reusing an old phone box on High Street, Haversham.
The schemes that will be funded from the CIF 22/23 will be:
PROJECT                                                                     PARISH/TOWN COUNCIL
Play area - Lewens Croft, Astwood

New or replacement information boards

Play area Pattison Lane, Woolstone

Tennis court resurfacing

Scout Hall ceiling

Defibrillators x 3

Extend pre-school play area

Solar panels on 2 parish council buildings

Flood Prevention Equipment Storage

Resurface Play Area - Ancona Gardens

Play Area refurbishment - Liscomb Lane

Play Area refurbishment Walnut Tree

Flood storage and equipment

Fencing for community garden

Astwood and Hardmead Parish Council

Bletchley & Fenny Stratford Town Council

Campbell Park Parish Council

Castlethorpe Parish Council

Hanslope Parish Council

Haversham cum Little Linford Parish Council

Lavendon Parish Council

Loughton & Great Holm Parish Council

Ravenstone Parish Council

Shenley Brook End & Tattenhoe Parish Council

Shenley Church End Parish Council

Walton Community Council

Woughton Community Council

Woughton Community Council
Parish, community, and town councils may apply to the next CIF 23/24 using the application form sent to them by 26 August 2022.