Image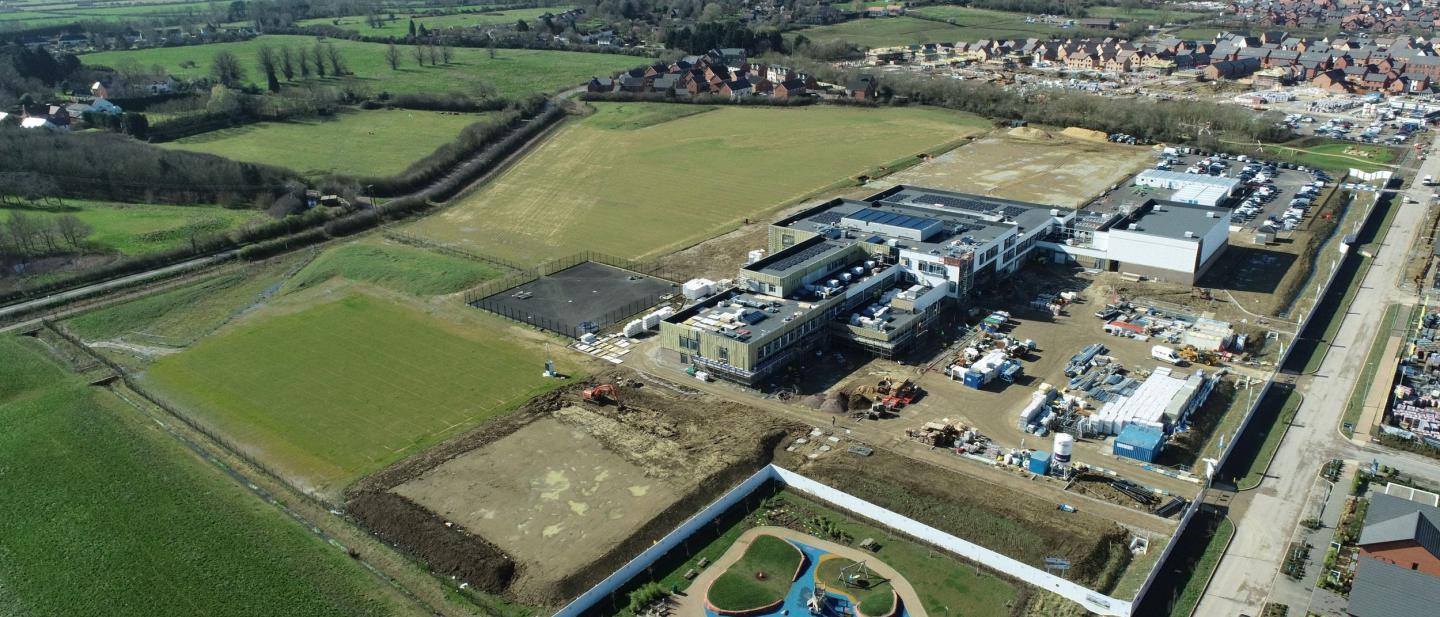 Twelve months ago, building works began on one of MK's largest schools - set to be one of the greenest in the region. 
The construction site for Glebe Farm School has been powered by a massive solar power plant, and 840 trees have been planted on the grounds, donated by the Woodland Trust.   
The school itself will also be 'gas free' in line with the council's vision for future sustainability. Instead, air source heat pumps which absorb heat from the outside air, will provide all the energy needed for heating and hot water.  All lighting will come from ultra-efficient LEDs whilst hundreds of solar panels will generate power for the building. 
The new 'All through' school at Glebe Farm is on track to open in September and will cater for children from Reception through to Year 11.  The new school will create places for up to 1,530 pupils, plus provision for a 39 place full-time equivalent (FTE) nursery. 
Milton Keynes Council is well on track to be carbon neutral by 2030 and carbon negative by 2050. Over the past eight years, the council has opened six new schools and expanded 24 others, creating thousands of new local school places. In each case, planners, architects and builders have aimed to make a positive impact on the environment by using clever designs and new, greener technologies. 
Cllr Zoe Nolan, Cabinet Member for Children and Families said: "The school at Glebe Farm is a brilliant example of how new buildings can contribute positively to both the community and the environment.  This significant new school won't rely on fossil fuels and is packed full of technology to make the best use of natural resources.  As Milton Keynes continues to expand, we will continue to invest in and prioritise our local school network." 
Glebe Farm All through School will provide continuous support for pupils as they progress through full-time education.  The local community will have access to its wide range of sports facilities, including indoor courts and outdoor pitches which can be accessed via a separate community entrance.   
Alongside developing new schools, Milton Keynes Council is committed to maintaining and improving existing schools.  A rolling programme of work includes upgrading roofs, windows, and doors to be more energy efficient, switching to LED light fittings, and replacing gas boilers with greener alternatives.