Image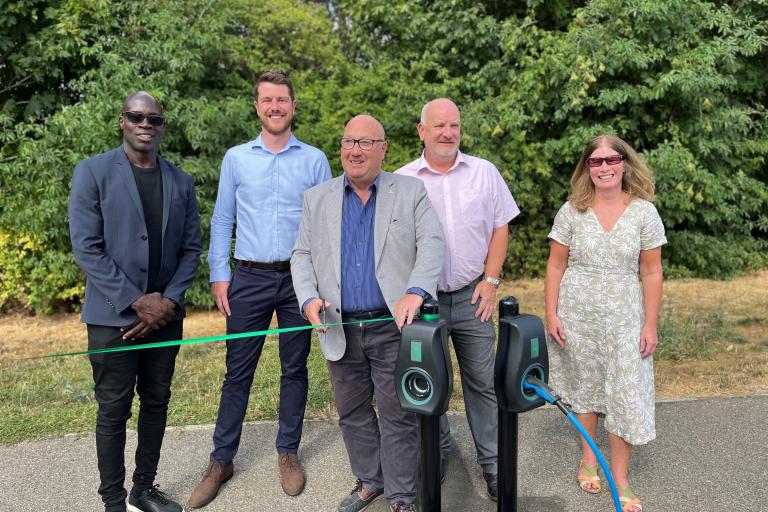 Hundreds of new residential electric vehicle charging points are being installed in Milton Keynes as the city pursues a carbon negative future.
Milton Keynes Council has been working with Connected Kerb, one of the UK's leading providers of EV charging infrastructure solutions, and with highways partner Ringway to install the charging points in older areas of the city where there are fewer off-street parking options.
In total, 250 points are planned across Wolverton, Stony Stratford, Newport Pagnell, Bletchley and Olney, and the partners have just installed the 100th charging point - on Westminster Drive on Bletchley.
Around 40% of homes in Milton Keynes do not currently have access to off-street charging facilities. The project secured the largest grant offered to date from the Office for Zero Emission Vehicles (OZEV) of £1.1 million.
The new charge points can charge a car from empty to 80% in 8 hours and provide a top up charge of approx. 35 miles range per hour of charge. 
About Connected Kerb
Connected Kerb (www.connectedkerb.com) is one of the UK's leading charging point providers, delivering future-proof, cost-effective and sustainable EV charging solutions for the public sector, developers, fleets, workplaces, car parks and other organisations to help accelerate the transition to EVs for all. Its unique solution combines power and data at the kerb to deliver user-friendly and reliable charging and provide the foundation for connected cities and communities.