Image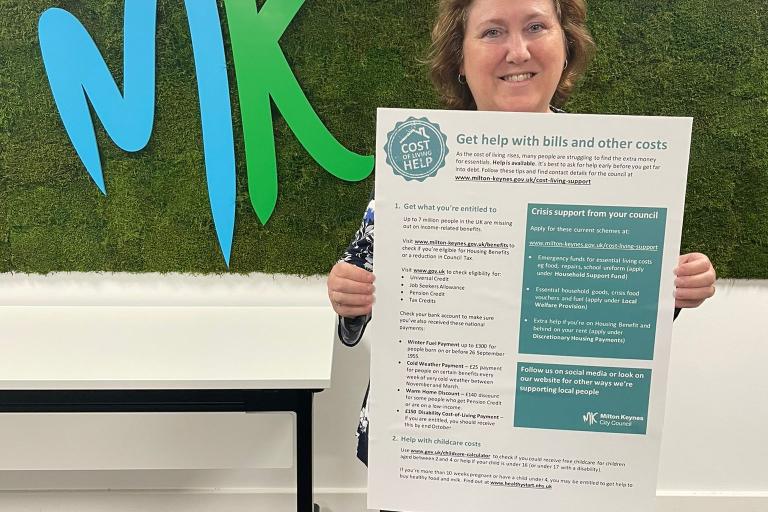 Milton Keynes City Council has set out advice on how local people can unlock extra money and resources to cope with the cost-of-living rises. Many people are struggling to find the extra money for everyday essentials as the cost-of-living continues to rise. The City Council is encouraging anyone struggling to seek help early before they get heavily into debt.
A full list of support is available as an easy to follow factsheet on www.milton-keynes.gov.uk/benefits/cost-living-support.
Tips include:
Check what you're entitled to - up to seven million people in the UK are missing out on income-related benefits with £15bn of benefits going unclaimed every year – the factsheet sets out where to check eligibility.
Get help with childcare costs – many people are missing out on free childcare for children aged between two and four, or help with childcare costs if your child is under 16 (or under 17 and has a disability)
Carer's Allowance - If you care for someone at least 35 hours a week, and they get certain benefits, you may be entitled to £69.70 in Carer's Allowance
Water bill discount - If you're on a low income you could get a discount of up to 50% on your water bills by switching tariffs
Talk to your energy supplier – the factsheet signposts where to find help schemes and fuel grants
The factsheet also lists local groups that offer crisis help such as emergency food parcels, discounts on food that might otherwise go to waste, and free domestic essentials.