Image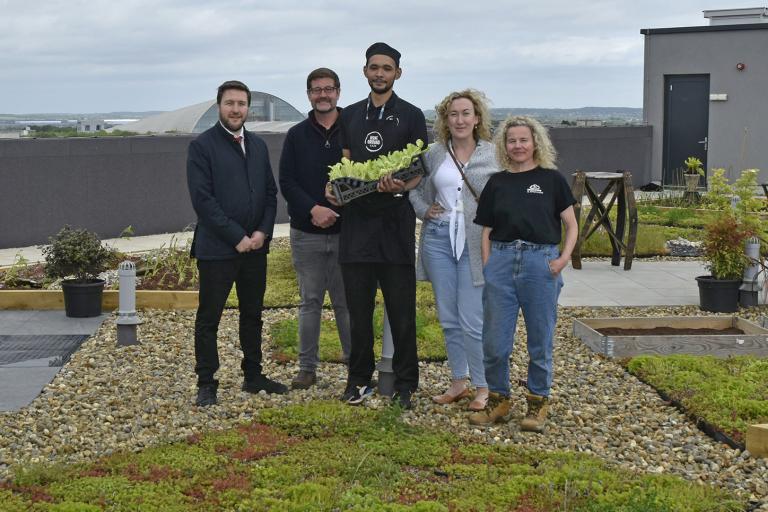 Pictured above: Cllr Pete Marland, Leader of the Council, Chris Bridgman - Bridgman & Bridgman, Remi Marshal - Chef at HomeGround Café , Kat Newman - Commissioning Lead at YMCA Milton Keynes , Hannah Meara - Bridgman and Bridgman in the roof garden at the YMCA
6 June: MK Council is marking world green roof day today, which highlights the benefits green roofs bring to people and nature.
Last year, the council teamed up with Bridgman and Bridgman to install 15 pioneering green roofs on bus stop shelters across the city in the biggest project of its kind.
Each of the green roofs are constructed from recycled waste plastic equal to 18,720 carrier bags (more than 332,000 in total) – and their construction has recycled over five tonnes of waste plastic and provided more than eight tonnes of CO2 emission savings. Additionally, the green roofs increase biodiversity by creating a microhabitat for insects and birds.
There are proposals to expand the green roof projects to commercial buildings in the city. Leader of MK Council, Cllr Pete Marland visited the new YMCA building in Central Milton Keynes to see its live green roof. The roof currently has vegetables growing on it, including cabbages and cucumbers and is also home to 200,000 bees.