Image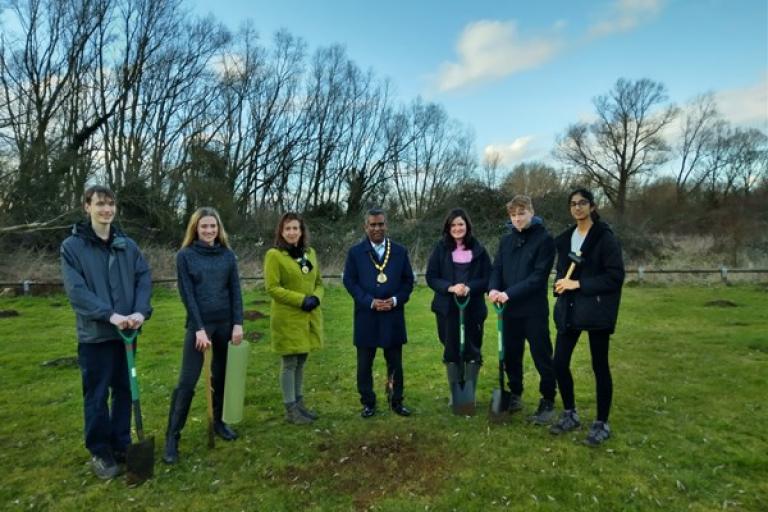 MK Youth Cabinet (MK YCAB) helped plant several oak trees (17.2.22) at Emberton Country Park as part of The Queen's Green Canopy initiative.
MK YCAB enables young people to use their energy and passion to change Milton Keynes for the better, and one of their commitments includes supporting environmental change. It provides opportunities for 11 to 18 year old's to use their voice in creative ways to bring about social change.
Members got the opportunity to meet with Mayor Khan at Emberton Country Park* to not only plant trees - but to discuss how they will continue to explore ideas representing young people to help improve the environment.
Milton Keynes has committed to planting 500 trees in celebration of The Queen's 70 years of service, many in partnership with parish councils.
Mayor of MK, Cllr Mohammed Khan, said; "It was a pleasure to meet YCAB members and to listen to their views about the environment. Planting trees is not only symbolic, but it's step towards tackling climate change for future generations to come."
ENDS
*Emberton Country Park was one of England's first country parks transformed by MK Council, and has over 200 acres parkland.