Image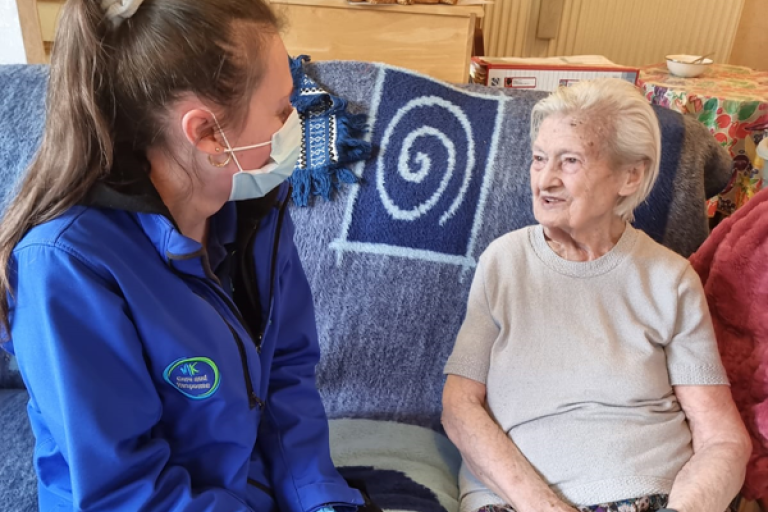 Milton Keynes Council's Care and Response team, who provide essential help to vulnerable people living independently, have recorded their busiest ever year.
In 2021, the team received more than 28,000 phone calls and 183,000 alarm calls from local people in need of help – up by almost a fifth on pre-pandemic levels.
The 20 strong Care and Response team help thousands of local people stay independent in their own homes. The team are trained as control room operators and mobile wardens.  As well as giving advice and reassurance over the phone, they're often called on to alert emergency services, contact a family member, or visit a caller at home if they've had a fall or other difficulties.
Last year, responders went out almost 9,000 times and assisted 1,842 people who had fallen over.  The team also made more than 54,000 phone calls which includes welfare checks on residents.
The Care and Response service also supplies equipment including alarm units, personal pendants, fall sensors, medication reminders, and bogus caller buttons.
Local resident, 102-year-old Mrs H said: "I am very happy with the service, thank you for coming to see me.  I always know you are there should I need you -  I just press my button and someone comes."
Cllr Emily Darlington, Cabinet Member responsible for Adults, Housing and Healthy Communities said: "During the pandemic, MK Council's Care and Response team became a lifeline to some of our most vulnerable residents. They made welfare calls during lockdown providing a caring voice to those forced to isolate due to their vulnerability while still responding to emergency call outs.
Often the team were the only person that the resident had spoken to for days.  I'm so proud of this caring team who go above and beyond to give our residents peace of mind and the confidence to stay in their own homes.  Care and Response have been true heroes during the pandemic."
Local people can find out more about the services on offer by calling 01908 222616 or emailing careandresponse@milton-keynes.gov.uk.
Picture: A member of the Care and Response team on a visit with a local resident