Image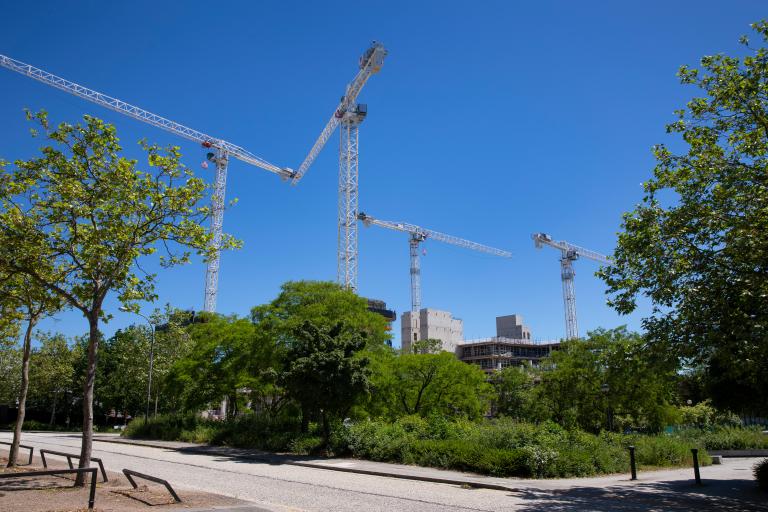 Local communities will shortly be asked to help create a new City Plan for Milton Keynes – a green and sustainable blueprint for housing, development, and infrastructure such as schools and parks that will best benefit the area.
Each local planning authority, usually a council, is responsible for creating a local or city plan. MK's New City Plan will replace its award-winning previous Plan:MK from 2019 and will plan the city's development until 2050.
Milton Keynes City Council is in the early stages of preparing The New City Plan and will be consulting and arranging public involvement opportunities with people across the city over the next two years. Councillors will then vote on the final plan in 2025.
The New City Plan will take forward the Council's Strategy for 2050 which sets out a bold and ambitious vision for MK over the next 28 years, including equal opportunities for all, 'lifelong' homes that suit people at all stages of their life, and a pioneering electric road tram system.
The City Council wants to work with local people, businesses and organisations on the New City Plan, which it intends to be ambitious and innovative with a focus on high-quality sustainable growth, genuinely affordable housing and new job opportunities. A consultation on the vision and objectives of the New City Plan will be held early in 2023 asking local people to be involved in the process from the very beginning.
The Plan will be based on four themes:
Economic and cultural prosperity – strengthening Milton Keynes' position as a resilient leader in the national economy, with Central Milton Keynes at its heart
High quality homes and neighbourhoods – with genuinely affordable homes built in the city
Healthy places – creating communities where residents feel safe, and environments that encourage greater physical activity and healthier lifestyles
Climate and environment action – a built environment and transport systems that have a positive impact on climate change
Milton Keynes City Council will be putting out further updates about the New City Plan process in the coming weeks.