Image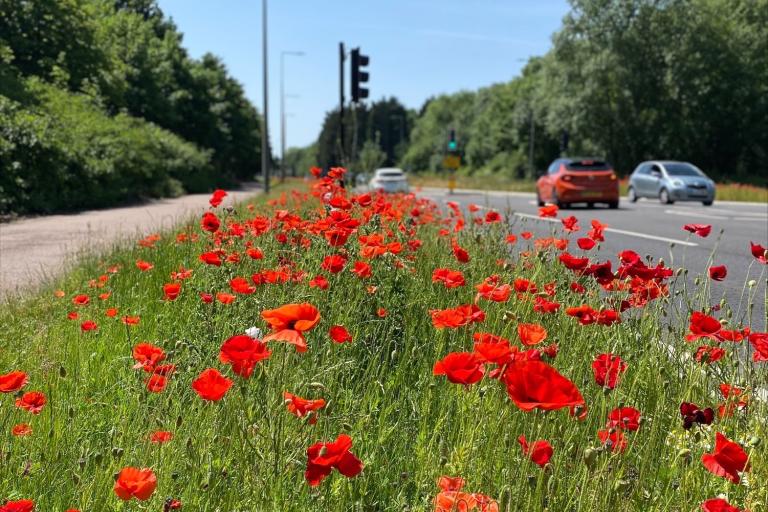 A sea of colourful wildflowers are starting to bloom along MK's famous grid roads, roundabouts and along the edge of underpasses after Milton Keynes Council sowed wildflower seeds across the city to encourage biodiversity.
One of the Council's priorities is to increase biodiversity around the city as part of its wider work to tackle climate change.
Over 1,000 pollinating species such as bees and beetles are already benefitting from Council work to increase wildflower verges and meadows. As well as the sowing of wildflowers, sedum plants have been planted on top of a number of on bus shelters to help support biodiversity.