Image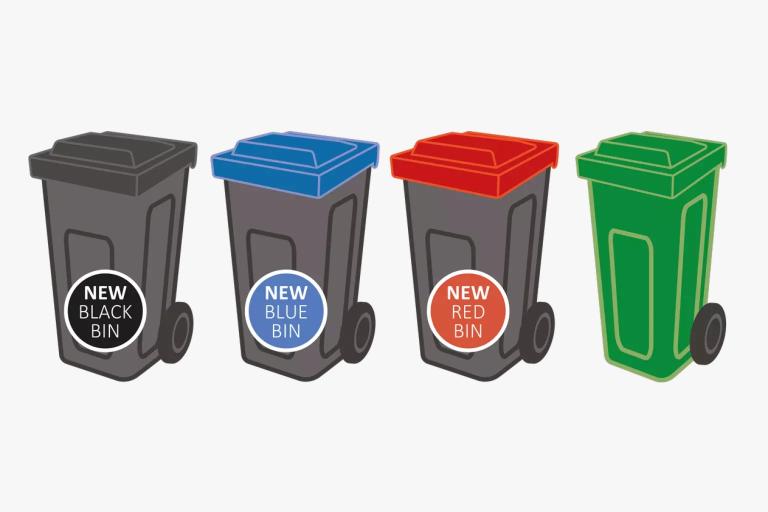 Milton Keynes City Council has announced ambitious plans for Britain's greenest weekly waste and recycling collections to help battle climate change, three decades after it became the first place in the UK to introduce kerbside recycling. 
The original idea for door-to-door collections in Milton Keynes came from Waste Chief Engineer Keith Ely, who in the late 1980s saw a recycling scheme while on holiday in Orlando with his family. He even spent a day with the local Public Sanitation Department to see how it worked.  
A pilot collection scheme launched in 1990 to homes in Great Linford Manor with the help of comedian Bill Oddie and local pupils from St. Monica's School.  By the end of 1992, a door-to-door scheme covered the whole of the borough and plans were drawn up for the UK's first Materials Recycling Factory, which opened in Old Wolverton the following year. 
Fast forward to today, and the city council is about to deliver wheelie bins to 104,000 homes ahead of a new cleaner and greener waste and recycling collection starting in September.   
The vast majority of households will use a new black wheelie bin for non-recyclable waste and two new bins for recyclables (red lid for paper and card and blue lid for plastic, metal and glass) which means the city council can scale back on using millions of plastic sacks. Some residents without space or access for bins will continue to use black sacks and will separate their recyclables into new red and blue sacks.   
Separating recyclables is a proven way to increase how much residents recycle, as well as the quality of what's recycled, which is good for the environment. Just under half of local authorities in our region use four or more bins to separate their recycling and waste. Households in the world's top recycling nation, Germany, use six bins. 
Milton Keynes City Council has a target to increase recycling rates to more than 60%, currently 52%.  
However, its plan to be the nation's greenest weekly collection goes well beyond what's in the bins. From day one, a new state of the art 65-vehicle waste collection fleet will produce lower carbon emissions, thanks to fully electric bin lifts which cut fuel consumption and emissions by around 10%. The vehicles have been designed and built by the leading British manufacturer Dennis Eagle and are among most technically advanced trucks on the road. 
Four of the vehicles will be fully electric, which produce zero emissions, and the fleet will eventually become almost entirely electric.
What's more, starting from this year the power for the street cleaning and grounds maintenance vehicles will come from MK's own waste. Since 2018, the city council has been processing household rubbish and turning it into sustainable energy, meaning very little waste from MK goes to landfill.