Image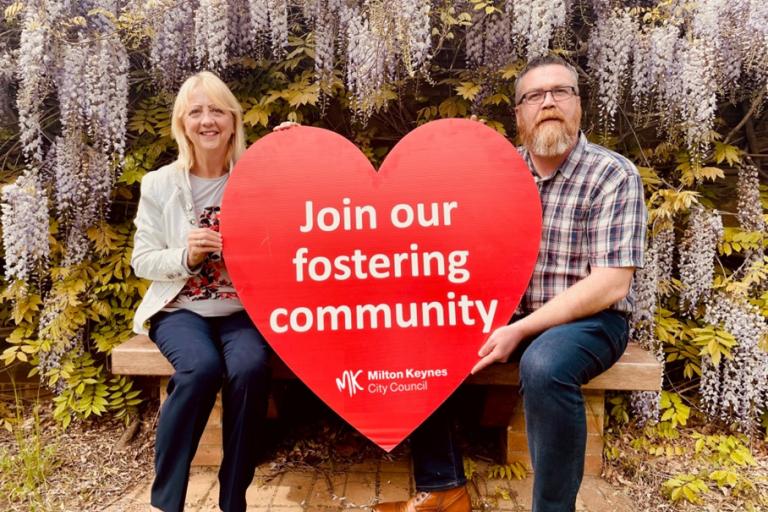 Pictured: Cllr Zoe Nolan with Joe Quinn, an experienced foster carer who recently transferred to Milton Keynes City Council
During Foster Care Fortnight (15 – 28 May) Milton Keynes City Council is running activities and events to celebrate the incredible contribution of foster carers, and to prompt more people to consider fostering in Milton Keynes.
Across MK there are 111 council foster carers looking after 156 children, including some in sibling groups, and more carers are needed.
In Milton Keynes, council foster carers are offered competitive rates of pay, specialist training, and 24/7 support plus access to the Fostering Network and local groups.
The fortnight of celebrations for local carers includes parties, networking, and support sessions plus an awards ceremony next week.
MK City Council is also calling on local organisations to offer training and employment opportunities for children in care.  This month, the City Council is introducing two full-time positions for young adults leaving care.  The Youth Work Apprentices will work with colleagues to support children and young people to have their voice heard and engage with positive local activities.
If you want to know more about fostering and would like an informal chat with the fostering team, please call 01908 253 206 or visit www.milton-keynes.gov.uk/fostering for more information.