Image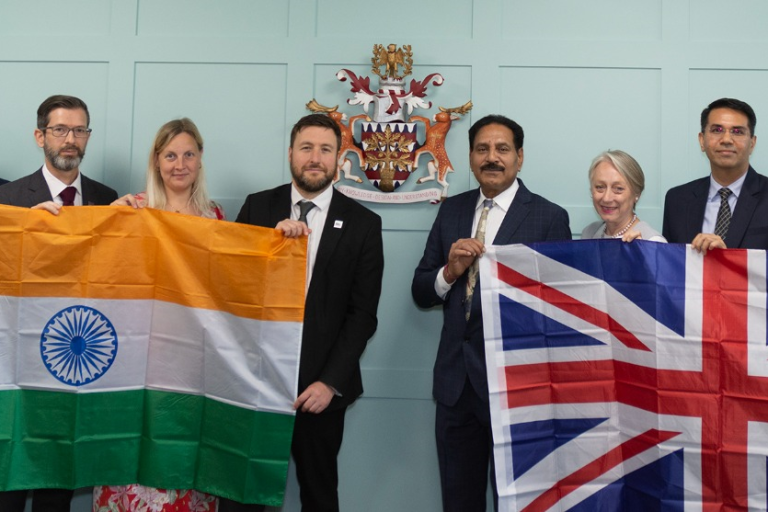 Leader of MK City Council, Cllr Pete Marland and Cabinet Member for Climate Action and Sustainability, Cllr Jennifer Wilson-Marklew with the Chandigarh delegation and city council colleagues
Milton Keynes City Council is hosting a delegation from Chandigarh, India who arrived in the city today to learn about MK's Smart City reputation and its innovative approach to sustainable travel.
The group met with the Leader of MK City Council, Cllr Pete Marland this morning along with senior council colleagues. They will receive presentations from various departments across the city council to learn about what it takes to achieve well-planned and sustainable growth.
The delegation will stay in MK for four days meeting a range of businesses and seeing current projects, including development sites, Bletchley Park, Open University, Red Bull Racing, BP Pulse among others.
Similar to MK, Chandigarh is also a planned city and is globally recognised for its architecture and urban design. The delegation is looking to take some inspiration from MK to match its own Smart City ambitions.