Image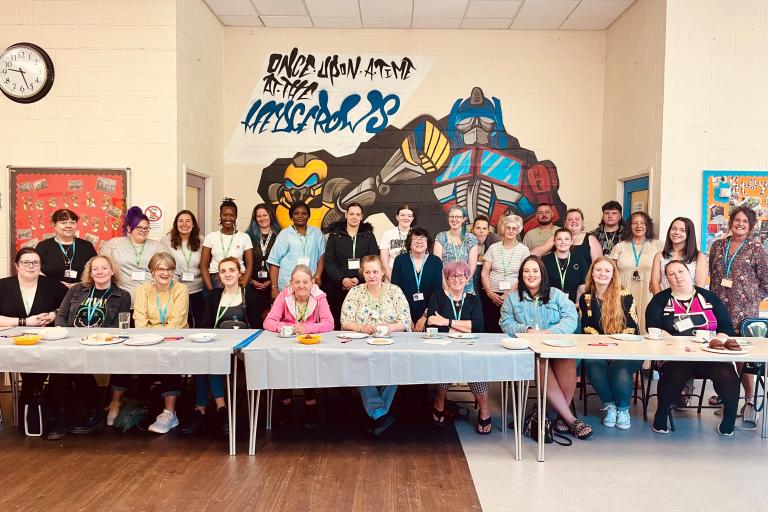 Pictured: Staff from the City Council's Children and Family Centres with local volunteers for a special awards lunch at Hedgerows Family Centre
To mark the end of Volunteers' Week (1 – 7 June), MK City Council hosted a special lunch and awards presentation for those who volunteer across its 17 Children and Family Centres.  Alongside dedicated centre staff, these community centres are supported by more than 40 local volunteers.
The City Council's busiest Children and Family Centres receive up to 3,000 visitors each month and are open all year round.  They offer a range of courses, regular sessions and services for families with children plus support for adults who may not have children or whose children have grown up and left home.
Volunteers help with a variety of things – from helping visitors and setting up group activities to tidying equipment away, answering the phones and gardening.
For anyone interested in volunteering opportunities at their local centre, please contact tina.hendry@milton-keynes.gov.uk for more information.
Volunteers' Week is an annual celebration of the contribution millions of people make across the UK through volunteering in their communities.