Image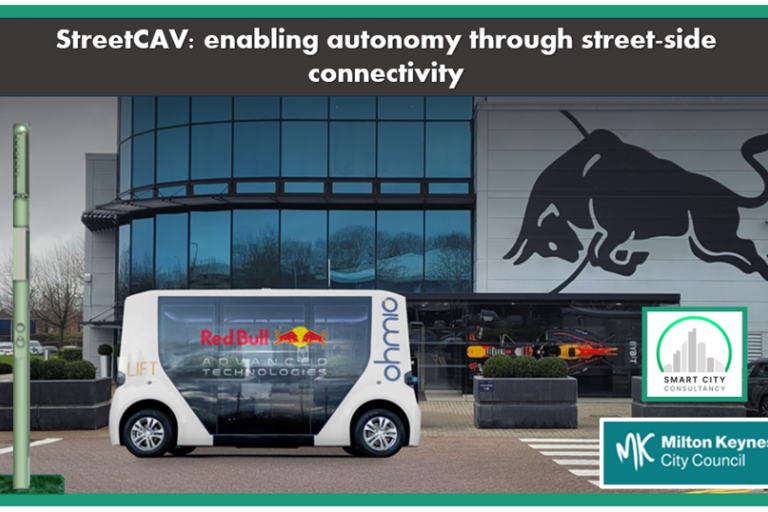 Milton Keynes City Council and its partners have successfully secured almost £2m in grant funding to deliver new state of the art self-driving shuttle services into the city.
The StreetCAV project (CAV standing for 'connected and autonomous vehicles' which vary from one-seaters up to vehicles similar in size to a bus) will install the connectivity and other infrastructure necessary for self-driving shuttles that seat multiple passengers, as well as robotic and drone-based services to operate safely. The City Council has teamed up with Smart City Consultancy and other partners to deliver the scheme, which will be used to trial the technology before consideration is given to rolling it out across the country.
The funding secured in Milton Keynes comes from a wider pot of £18.5 million in government funding being made available to projects that will strengthen the UK's automated supply chain.
Passengers will be able to use the self-driving shuttles from as early as October 2024. More details including expected routes will be published in the coming months.
Editors notes
StreetCAV is one of 13 projects, involving 43 companies, that will improve the safety and security of self-driving vehicles, by filling specific technology gaps, improving performance, reliability and scale-up opportunities in the UK and globally.  The grants, awarded as part of the Centre for Connected and Autonomous Vehicles (CCAV) Commercialising Connected and Automated Mobility: Supply Chain competition, will help British companies seize early opportunities to develop self-driving technologies, products and services ready for the connected and automated mobility market and form part of the Centre for Connected and Autonomous Vehicles Connected and Automated Mobility programme, complementing an £81 million investment for CAM technology.
The Commercialising CAM programme is funded by the Centre for Connected and Automated Vehicles, a joint unit between the Department for Business and Trade (DBT) and the Department for Transport (DfT) and delivered in partnership with Innovate UK and Zenzic.
The CCAM Supply Chain competition was launched in October 2022 to support the delivery of early commercialisable Connected and Autonomous Mobility technologies, products and services and is part of the Government's vision for self-driving vehicles.