Image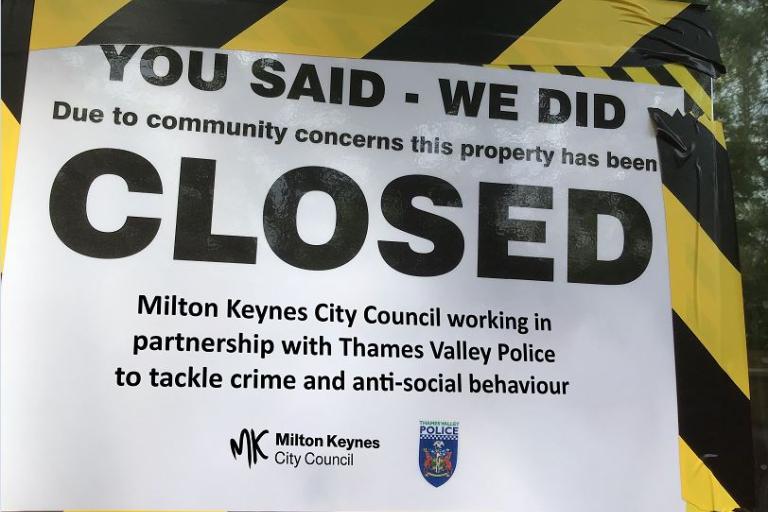 Milton Keynes City Council has issued a closure order on a property in Beanhill that has been the centre of multiple complaints relating to anti-social behaviour and drug activity.
The closure order follows numerous reports of drug-related activity, arrests being made at the property, loud music, and abusive behaviour towards neighbours. Working with Thames Valley Police (TVP), MK City Council issued the closure order, which means the tenant has been removed from the property for three months.
Ahead of the three month deadline, MK City Council will review the case and decide the best course of action.
Efforts were made to engage with the tenant, but the City Council and TVP were left with no option other than to issue a full closure order after repeated warnings were ignored.