Image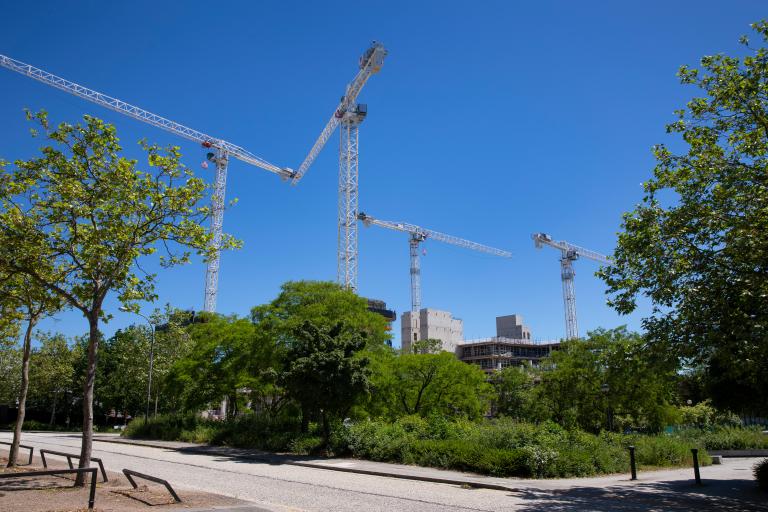 Milton Keynes City Council will shortly begin conversations with local communities and businesses to set out a roadmap to support the creation of thousands of secure jobs through a New City Plan.
The City Council is determined that local people and businesses shape future employment opportunities. A key part of the New City Plan will be to strengthen Milton Keynes as a resilient leader in the national economy with Central Milton Keynes at its heart.
The New City Plan will take forward the Council's Strategy for 2050 which sets out a bold and ambitious vision for MK over the next 28 years, including improving access to skills and creating thousands of new jobs in the city.
With almost 200,000 people working in the city, Milton Keynes is an economic powerhouse and one of the most productive places in the UK. Through the New City Plan, the Council wants to make Milton Keynes an even more attractive place to do business with major businesses are already headquartered in the city, including Santander and Red Bull Racing.
Milton Keynes already has a global reputation as a centre for innovation and the New City Plan will continue to promote 'knowledge-intensive' industries, such as technology and high-performance engineering to grow the local economy.
Milton Keynes City Council is in the early stages of preparing The New City Plan and will be consulting and arranging public involvement opportunities over the next two years. Councillors will then vote on the final plan in 2025.
The City Council wants to work with local people, businesses and organisations on the New City Plan, which it intends to be ambitious and innovative with a focus on high-quality sustainable growth, genuinely affordable housing and new job opportunities. A consultation on the vision and objectives of the New City Plan will be held early in 2023 asking local people to be involved in the process from the very beginning.